"You make most of your money in a bear market, you just don't realize it at the time", and other key insights.
Transcript
Investment Lessons from My Grandfather & Father
I was lucky to learn so much about investing from both my dad and my grandfather. And of course my grandfather's most important quote to me is one that I actually wrote down and have in a frame on my desk. And he said "You make most of your money in a bear market. You just don't realize it at the time". And that dispassion, that ability to look beyond the current headlines, the current bad news, that served us so well because after all in my career already we have gone through two bear markets.
And from my dad I learned so many lessons but maybe the most powerful one was that there are no shortcuts for doing the work yourself. My dad used to say that it's the legwork that can make the difference. So we go out and call on companies. We read the documents. We work the hours. There's simply no shortcut for it. And he reinforced that lesson in his own behavior. And it's become part of our culture.
More Videos
Thousands of growing companies and the majority of the global economy operate beyond US shores. The compelling case for expanding your investment search internationally.
Watch Now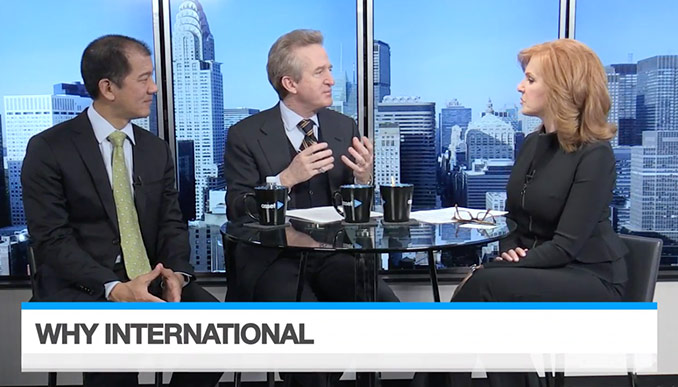 Why investors looking to maximize investment opportunity need to consider the many growing, high quality companies outside the U.S.
Watch Now
Dodd Kittsley, CFA & Davis National Director, discusses Davis' active equity ETFs, why we believe investors should reserve a place for active management and trends driving international investment returns.
Watch Now