Chris Davis shares a story from his grandfather that underscores the incredible power of compounding – essential wisdom for all investors.
Transcript
The $1000 Hot Dog
You know both my father and my grandfather were great teachers. And they often looked for teaching moments. But maybe the most important one came when I was still relatively young. I was working a summer job for my grandfather and we were coming back to the office and it was around lunchtime.
And I asked him if I could borrow a dollar to buy a hot dog from a street vendor down on Pine Street. And he stopped and he looked at me and he said \"Do realize that instead of spending that dollar, you invested it and you earned the sorts of returns that I've earned over my lifetime and you lived as long as I have lived, that that dollar would be worth more than $1,000?\".
And I said I hadn't realized that. And he looked at me and he said \"Is a hot dog really worth $1,000?\" And the power of this lesson, it sort of sweeps across how I think about investing because of course the first part of the lesson is simply the value of a dollar.
It's amazing that in my lifetime the purchasing power of a dollar is down more than 85%.
So you realize that holding cash, thinking you're safe, it's actually eroding in value, year after year after year. And that was a powerful lesson to think about.
Of course the second lesson is simply the miracle of compounding. Just the power of a dollar turning into $1,000. The power of compounding is so extraordinary.
And of course the last lesson was about carrying my own money. And of course I say this laughingly, but there is something about financial independence that is central to what we try to achieve for our clients. We recognize that the value of that financial independence can't be overstated.
More Videos
Financial companies' valuations do not reflect their growing earnings power and stronger balance sheets
Watch Now
Regulatory risks; lessons from some big financials that are stronger and more dominant today than before the financial crisis
Watch Now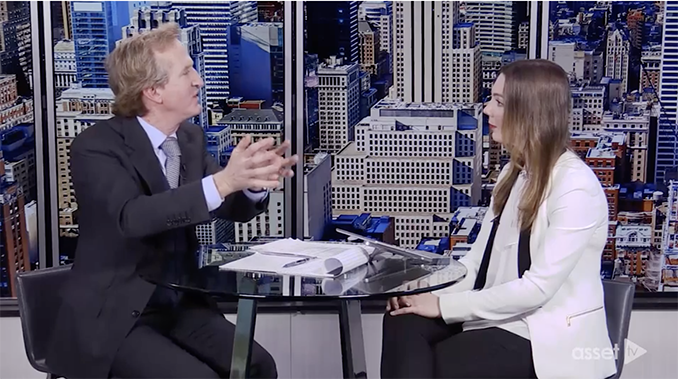 Investors looking to build wealth should seek the best businesses, wherever they happen to be headquartered
Watch Now